From a perfectly seared New York Strip steak to a fruit-and-spice cradled spear of Caribbean shrimp, Owners and guests of Timbers Resorts know that one exquisite meal elevates the day. What we eat can lift our spirits, energize our evenings and afternoons, as well as open our senses to new experiences. Shouldn't our glass of wine stand to do the same?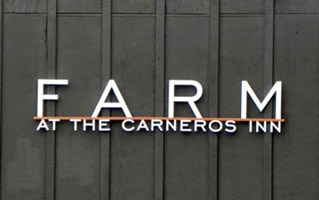 One scenario that the luxury residence surroundings of the Timbers Resort properties properly attend to is just this: it is the case that the wine cellar on site is as crucial as the chef. That being said, you don't need to be a sommelier to know some basics about wine-and-food pairings. Have a look at the following starter's guide, and then begin your own journey into the cork-and-cuisine possibilities of dining at Timbers Resorts.
Wine and Food: Basics for Any Fine Pairing
Contrast Complex and Simple: Say you order the sumac-rubbed bluefin tuna at Cocina Del Mar, located at Esperanza Resort in Cabo San Lucas, Mexico. Sumac can be a big flavor, simple but sparkling with lemony citrus. A good way to approach forward flavors like that is by selecting subtle and complex wines to accompany. Think oaky Chardonnay blends, anything mellow, buttery and layered. On the other hand, if you went for a complex dish full of heat and rich tastes -- say a tropical choice from the The Preserve at Botany Bay -- then something crisp and simple like a sauvignon would make a refreshing complement (or you can join fruit with fruit and rarely go wrong ... so think riesling, viognier, and the like).
Respect Your Sugars and Salts: Here's a sommelier's secret: salty food generally does a number on wine. So, for example, if you're digging into anything that crackles with bacon, like the Squab en Croute at FARM -- the restaurant at The Carneros Inn -- then lean toward soft, jammy merlots and riojas. The sweet and the salty meet in the middle, and you'll enjoy both as they work together.
Match a Treat with a Treat: If it's an evening for that fine steak at Truffle Pig at One Steamboat Place, don't skimp. Match a great cut of beef with a great pour of vinum. Go up to a worthy, top of the line pinot noir or cabernet. On the other hand, that kind of wine might be less well matched if you're enjoying a wood-fired pizza at Pazzia Pizzeria in Tuscany, one of the specialties of the options offered at Casali di Casole. In that case, it's perfectly alright to look for a more modest and less developed red. These are the perfect opportunities to play around and search for that surprising lower-end bottle, something that you can claim as your find of the month!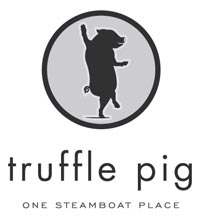 Finally, remember that wine is supposed to be fun, something pleasurable. Don't feel like you have to obey any given rule(s). Knowing some of the above basics should help you navigate, but never get caught in that "no merlot!" trap they set for audiences in the movie Sideways. Wine is in the palette of the imbiber. Go your own way, and enjoy!
To discover more about Timbers Resorts and the dining options at each of our properties, contact us via email at [email protected] or by phone, 888.366.6641.